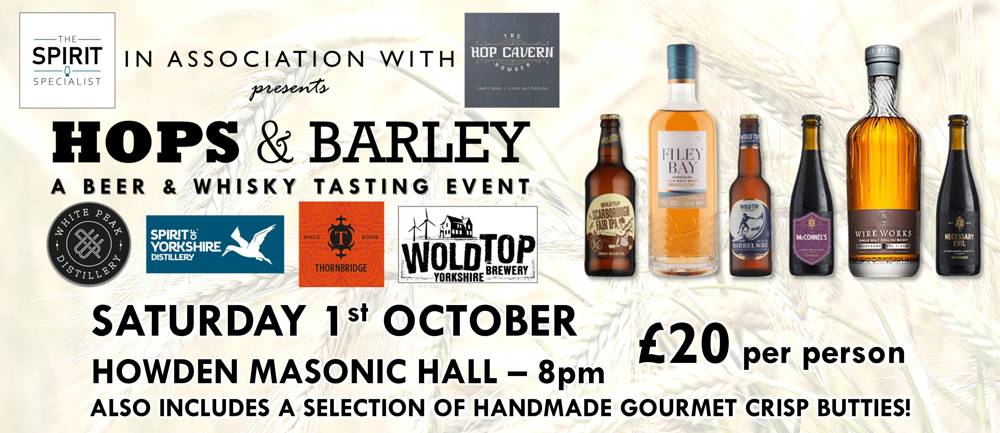 01 October
Hops & Barley - a Beer & Whisky tasting event
By The Spirit Specialist & The Hop Cavern
Hops & Barley - a Beer & Whisky tasting event
Whisky is, at it's most simplest, distilled beer. And in recent times whisky producers have started to look more closely at the relationship between beer, barrels and whisky making.
So join The Spirit Specialist and The Hop Cavern to explore two whiskies that have undergone maturation in barrels that previously held beer - and also try the 'before' and 'after' beers themselves!
This will be a fascinating look at how whiskies can be influenced by what has previously been in a cask, and also how beers can be influenced by spending time in barrels that previously held whisky.
This is a LIVE event taking place at Howden Masonic Hall on Saturday 1st October, starting at 8pm. Tickets cost £20 and get you 6 drinks, plus a selection of gourmet crisp butties to pair with them, along with a presentation from both Ben Bowers and Lee Ruddell.
Spaces are strictly limited, so don't miss out!

£20.00
Sat, 1 Oct, 8:00pm - 10:00pm
St. Cuthbert's Masonic Hall, Selby Road, Howden, DN14 7JW