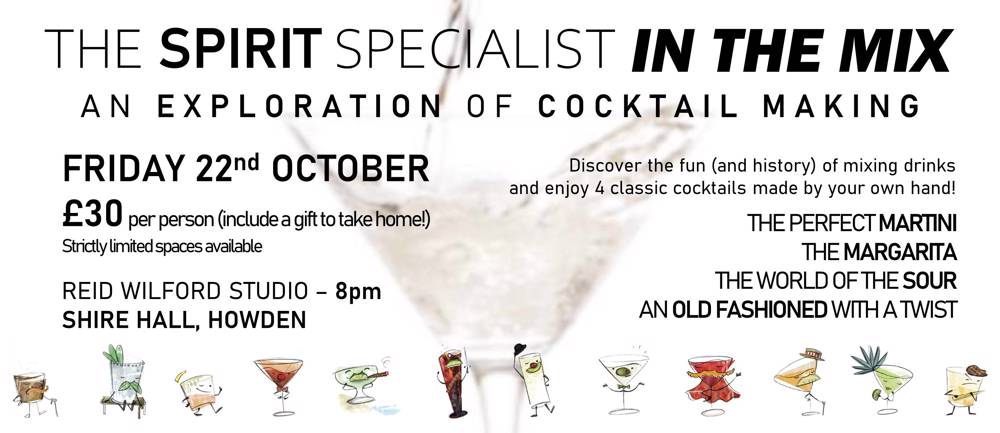 22 October
The Spirit Specialist IN THE MIX - an exploration of Cocktail Making
By The Spirit Specialist
The Spirit Specialist IN THE MIX - an exploration of Cocktail Making
Join The Spirit Specialist for our very first in-person tasting event in the Reid Wilford Studio at the Shire Hall in Howden!
More and more people have become interested in cocktails and cocktail making thanks to being stuck at home during lockdowns, so on Friday 22nd October why not enjoy an evening of stirring and shaking your own classic cocktails, while discovering a bit more about the history and development of some timeless mixed drinks.
Throughout the evening you'll get to make four delicious drinks that can be considered staples of any cocktail menu – a perfect Martini, the Margarita, a look at the world of the Sour, and an Old Fashioned with a twist!
Tickets cost £30 and are strictly limited in number – you'll be able to make and enjoy 4 full-sized drinks and there'll also be a gift to take home with you!
The event starts at 8pm and should last around 90 minutes.
<![endif]-->
£30.00
Fri, 22 Oct, 8:00pm - 10:00pm
Reid Wilford Studio, Shire Hall, Howden, DN14 7BJ